Path 11 Interview
I was recently interviewed by April Hannah and Mike Habernig of Path11 Productions. As a fan of their work, it was an honor to talk with them. The discussion includes out-of-body experiences, UFOs, Artwork, and the remarkable work of Tom Campbell.
Interview:
http://thepathseries.com/2015/09/ep-26-justin-snodgrass/
Path 11 website:
http://thepathseries.com/
Path11 on Facebook:
The Path Documentary Series
ThePath Series
Tom Campbell's website:
http://www.my-big-toe.com/
———
My
MFA
thesis show will be at Q Art Salon in Santa Ana, CA. See card for details.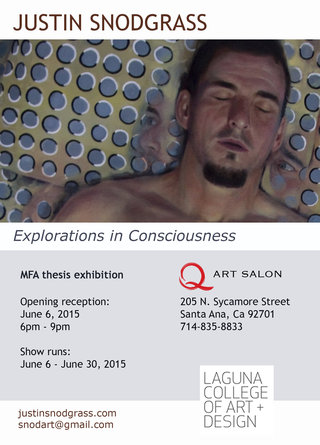 ———
My painting
Conscious
was accepted into
INPA 4
(International Painting Annual).
http://www.manifestgallery.org/inpa/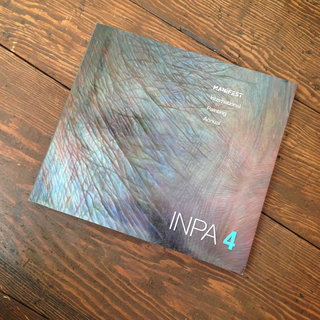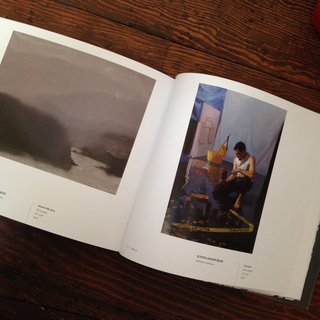 ———
I recently completed my
MFA
thesis paper. Read it if you dare:
http://snodart.com/snodpublic/SNODGRASS_Thesis.pdf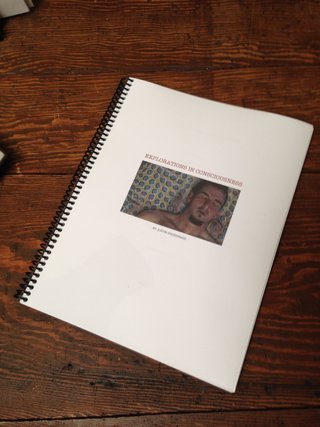 ———-
My charcoal drawing "My Big
TOE
" makes a brief appearance in the documentary produced by April Hannah and directed by Michael Habernig:
The Path: Beyond the Physical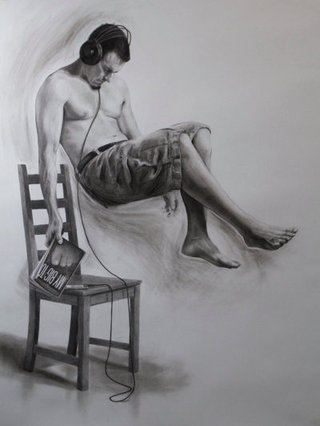 ———
My recently completed painting "Data Streams" will be at the Laguna Art Museum in May, 2013. Please stop by if you are in the area.
MFA'13
Laguna Art Museum
Laguna Beach, CA
May 5-19, 2013
Opening reception May 4, 6-9pm
Artwork on card by Christopher Gray Slaymaker.